Road or rail sound barriers, generator enclosures, roof-top HVAC or industrial equipment surrounds — versatile AIL Sound Walls can do the job.
Lightweight and easy-to-install, AIL Sound Walls are engineered for maximum reduction of unwanted environmental or ambient sounds such as traffic, commercial or industrial noise.
These sound barrier walls are made from long-lasting, UV-resistant PVC, with the highest percentage of recycled content available. They are maintenance-free and impervious to rain, snow and ice. Plus, they will not rust, rot or stain.
Sound barrier solutions for every sector
Whether your project is in the Transportation, Railway, Commercial, Industrial, Mining & Energy, Municipal or Development sectors — the AIL Sound Walls Team has a unique understanding of the precise needs of each sector and how to solve their most complex noise mitigation issues.
A North American network
With our network of sales teams, engineering offices and manufacturing facilities, AIL Sound Walls is a proven project partner — ready to help you through every stage of your next infrastructure project. Our turn-key sound barrier solutions, include: engineering, manufacturing, project management and site assistance.
An AIL Sound Walls Representative can help you save
There's an AIL Sound Walls specialist ready to help you value-engineer a better solution for your sound mitigation project. Call toll-free 1-866-231-7867 or email us to get started.
Transportation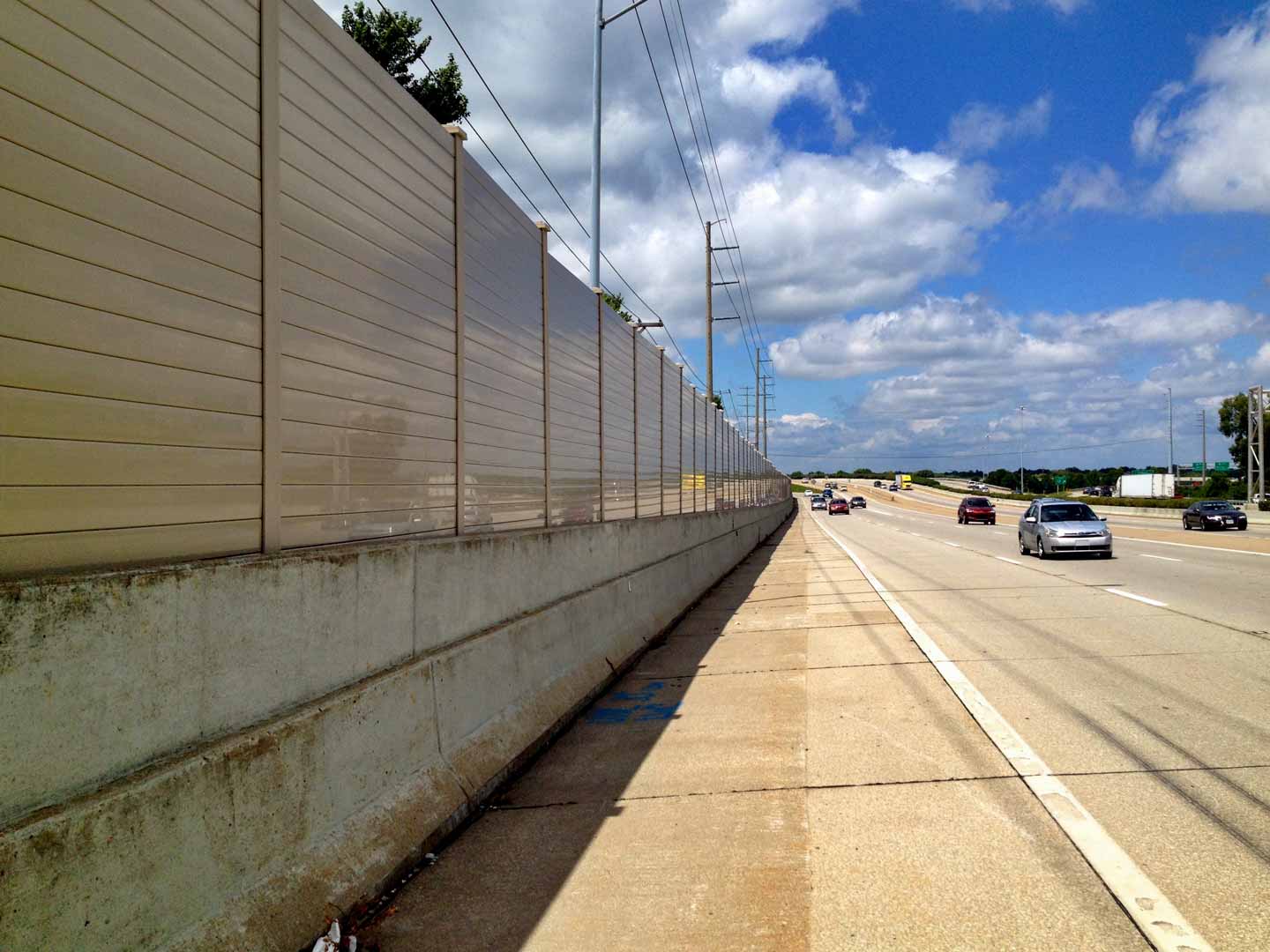 With their lighter weight, lower installed costs and long-term durability, AIL Sound Walls are a perfect choice to keep the peace in neighborhoods along busy transportation corridors. These sound barriers can be installed easily on narrow roadside job sites and are an efficient land use solution in urban areas.
Transportation sound barrier wall applications include:
Highways and Bridges (Structure-Mounted)
Distribution Facilities
Transit or Intermodal Hubs
Airports
Railway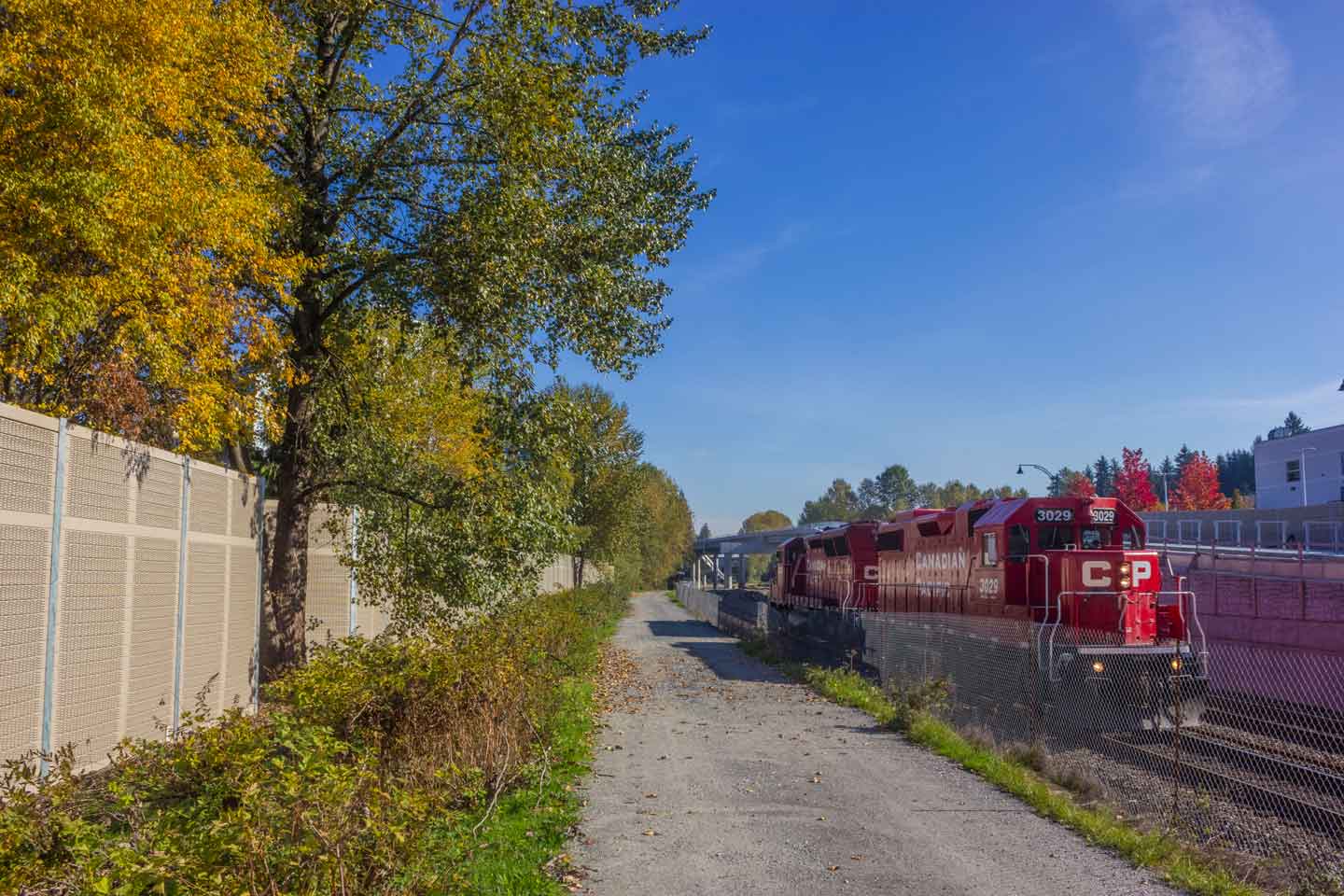 In addition to their excellent sound mitigation properties AIL Sound Walls can be installed easily on narrow rail job sites and are an efficient land use solution in urban areas. Reflective or absorptive, these sound barriers are excellent sound mitigation solutions for Class 1, Short Line and LRT systems.
Railway sound barrier wall applications include:
Railways and Bridges
Freight and Intermodal Yards
LRT Stations
Test Track Facilities
Commercial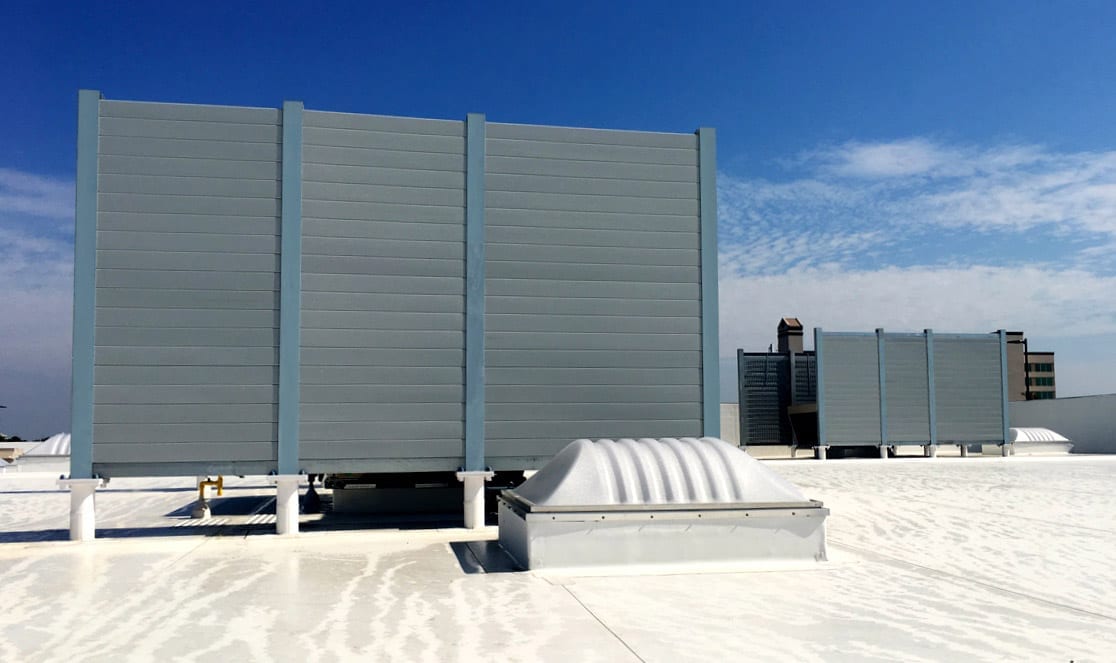 Noise from large commercial developments and their associated mechanical systems and traffic can be mitigated economically with AIL Sound Walls. Our light weight PVC systems create maintenance-free sound barrier walls and equipment surrounds to help commercial developments keep the peace.
Commercial sound barrier wall applications include:
Big Box Stores
Distribution Facilities
Mechanical System Barriers
Roof-Top System Surrounds
Loading Docks
Industrial
From massive machinery that operates 24/7, to utility stations and HVAC systems — industrial worksites generate noise. AIL Sound Walls are ideal for sound mitigation from these types of industrial sites. Our absorptive and reflective sound wall systems are impervious to all types of weather and will not rust, rot or stain.
Industrial sound barrier wall applications include:
Manufacturing Plants
Equipment Enclosures
Perimeter Walls
Roof-Top HVAC Barriers
Generator Surrounds
Energy & Mining
Cost-effective AIL Sound Walls ship economically to remote sites and assemble quickly using local crews and less lifting equipment. This makes them ideal for energy and mining applications. Made from recycled and recyclable PVC, these sound barrier walls provide unmatched value and performance.
Energy and mining sound barrier wall applications include:
Oil and Gas
Compressor Stations and Substations
Liquid Natural Gas / Compressed Natural Gas
Alternative Energy — Wind and Solar
Chillers and Generators
Municipal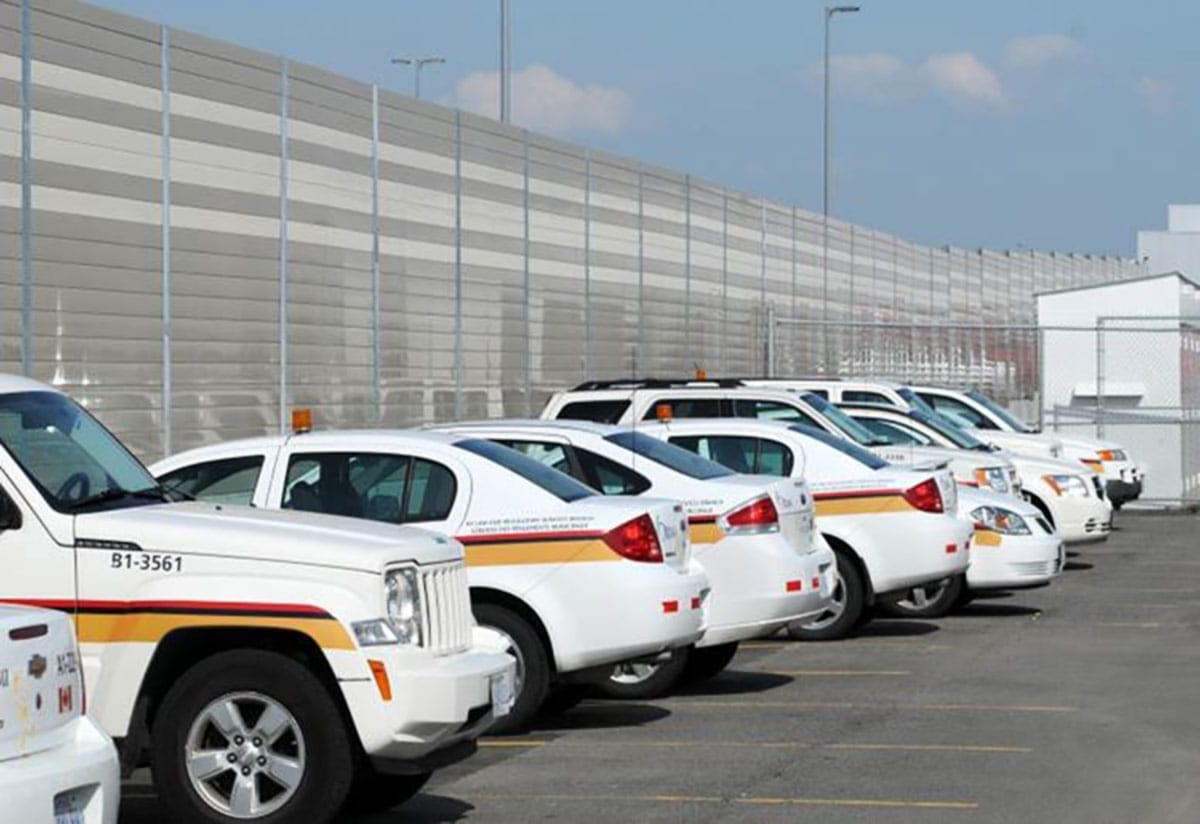 AIL Sound Walls offer proven sound mitigation solutions that are environmentally-friendly and cost-effective solutions for today's municipalities and institutions. These lightweight sound barrier wall systems install quickly using local crews and require less lifting equipment. AIL Sound Walls offer unmatched performance.
Municipal sound barrier wall applications include:
Waste Water Treatment Plants
Pumping Stations
Schools and Hospitals
Equipment Barriers
Roof-Top Equipment Enclosures
Residential Development
Smart developers know that AIL Sound Walls provide economical, long-lasting and effective noise mitigation solutions that better their bottom lines and keep their residents happy. These lightweight PVC sound barrier wall systems are available in a wide variety of colours and textures to enhance the architectural style of any development.
PLEASE NOTE: AIL Sound Walls are site-engineered solutions that are provided through our dealer network and are not suitable for smaller residential projects.