Silent Protector sound barrier walls are your best defence to absorb unwanted noise.
When dealing with environmental or ambient noise such as traffic, manufacturing and commercial retail noise, the Silent Protector (Absorptive) sound barrier wall system provides optimum performance.
One of the industry's top-performing sound barriers
The Silent Protector absorptive sound barrier wall system from AIL Sound Walls is engineered for maximum noise reduction. Made from recycled and recyclable PVC perforated panels and filled with acoustical mineral wool, Silent Protector is one of the industry's top-performing sound walls, with a Sound Transmission Class (STC) rating of up to 39 and a Noise Reduction Coefficient (NRC) of 0.95. See product specifications >>
Absorptive sound mitigation for generator enclosures and other applications
With their perforated absorptive panels and construction versatility in small spaces, Silent Protector is the go-to sound barrier solution for the toughest sound mitigation jobs like railway noise barrier fences and noisy generator surrounds or other equipment surrounds.
Easy to install with local crews and reduced need for lifting equipment
AIL Sound Walls are constructed with tongue and groove PVC panels. Panels are stacked and placed within standard steel posts to the required height and capped with a top panel. A standard panel is 10 ft. (3.0 m) in length and weighs only 21 lbs. (9.5 kg). See how easy AIL Sound Walls install on a variety of footing types in our Installation Video >>.
A variety of colors and textures
AIL Sound Walls are available in a variety of attractive colors and woodgrain textured finishes. Custom colors are also available. Color reproduction on this website is subject to limitations of a number of variables, including your viewing device. Please ask for actual PVC color samples.
Gray
Adobe
Tan
White
Honey Maple
NEW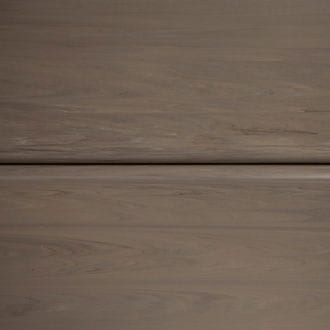 Green Teak
NEW
Add an optional embossed woodgrain texture to any flat colour.
Product Resources
8-page, full-colour brochure outlining our Silent Protector and Tuf-Barrier Sound Wall Systems applications and specifications.

Video details easy installation of lightweight AIL Sound Wall PVC sound barrier system including footing types, I-beam posts, panels and post covers/caps.